Making money with NFTs is simple, but not easy. One way to get involved, is to invest in NFT art and collectibles.  However, the next best option: Make your own NFT art and sell it. With the right content and great NFT marketing, you might build the next blue-chip! If you don't know how to go about it, we've got your back! While selling NFTs might not be easy,  this guide will show you how to sell your NFT as simply as possible.
Here's your complete beginner's guide to learn how to sell NFT art:
Selling NFTs is easier with a Great Concept
Let's face it, there's stiff competition in the NFT industry. With new NFT projects dropping almost every day, there is no way your NFT is going to make it unless you bring something unique to the table. Firstly, let's take a look at some of the top categories of NFTs and why they sell.
Art is a Top Selling Category of NFTs
Art is one of the most popular categories of NFTs and often, the most highly-priced. If you are trying to sell your NFT art, the best plan of action is to shock and amaze. Actually, all of the top artists in the scene do just that.
Beeple, the NFT scene's most celebrated artist, makes works that are often disturbing, grotesque and include controversial political figures. Famously, he also touches on our "modern, tech-obsessed lives" and commercialism, amongst other topics. These issues create conversation and spark interest – even from those outside the NFT scene. However, as an already respected artist, maybe following in his footsteps isn't so easy.
The 18-year old artist, FEWOCiOUS, is Christie's youngest, and he describes his works as "a mirror into his heart". Actually, his most famous collection depicted his upbringing as a transgender person in an abusive household, pulling the heartstrings of the whole community.  Plus, he has a distinctive style featuring dream-like and vivid caricatures. The attention-grabbing colour use coupled with his gut-wrenching story, is perfect for the art scene and collectors are happy to fight over his works. Perhaps you have a story to tell…Well, it's much easier to sell NFT art with a meaning.
NFT Collectibles were the hottest thing of 2021
Collectibles are another category of NFTs that are selling like hotcakes. From Bored Ape Yacht Club (BAYC), Cool Cats, to 0N1 Force, amongst others, collectibles are an NFT community favourite. Collectibles are akin to limited edition trading cards or designer clothes. Their value lies in their  rarity, scarcity and certificated origin. Actually, we have seen a huge rise in collectibles simply for their use as profile pictures. Now, the NFT community display their collectibles as bragging rights – not unlike a Gucci jacket.
Another marketable feature of collectibles: They usually come in collections of around 10,000. This allows your community to grow organically.  Even at around 0.05ETH per piece, you stand to make an incredible amount of money from releasing 10k projects.
Music NFTs could be the future
Maybe you want to mint music! Several high-profile celebrities released their music as NFTs. This includes; Canadian musician Grimes, DJs 3LAU and Steve Aoki, and, of course, Snoop Dogg. Additionally, American rock band, Kings of Leon released their whole album as an NFT this year. In 2022, both LATASHA and Ed Balloon launched their NFT music careers with great success. Perhaps you will be the next pioneer!
Files 
When it comes to NFTs, the sky is the limit! You can also use NFTs to sell information. Take for example the NFT project Loot (for adventurers) which consists of virtual "bags" with different digital adventuring equipment. The collection was an instant hit because it left it to the community to decide the utility.
Documents, such as; poems, writing, or even books, are  valid NFTs. Instapoet Arch Hades, for instance, sold a handwritten poem for around $70,000. Author and artist Tim Boucher sold books as NFTs. Incredibly, a source code for the World Wide Web sold for $5.4 million – even with a formatting error. In fact, digitized documents of Nobel-prize winning inventions also raked in over $50,000 — the list really is endless.  
You can also sell real Physical items as NFTs
You must note that NFTs aren't only digital items — they can actually represent physical things too. For example, both Beeple and FEWOCiOUS offered physical copies of their artworks with the NFT. Famously, Damien Hirst  requires you to burn his NFT before receiving the physical copy. Plus, some fashion NFTs have come with physical pieces too.
How to market Your NFT to a crypto audience
While brainstorming ideas for an NFT art or collectibles you want to sell, it is important to know what appeals to a crypto audience.
Symbols and characters familiar to the crypto community is a great and safe bet. Many big artists, such as Beeple, have used Bitcoin symbolism. Other firm favourites include Shiba Inu Dogs, Anime and, of course, Apes. Good examples of these include; The Doge Pound, Bored Ape Yacht Club and Azuki.
Another appeal of NFTs in the crypto world is movement. With digital art, it's much easier to sell animations and moving pieces. XCOPY used this to his advantage, with neon colours and  flashing imagery featuring heavily in his works. Similarly, collectible project Rekt Guy NFT  features flashy vampires and werewolves in vibrant colours. Maybe moving or flashing imagery is the way to sell your NFT!
Finally, the crypto community love memes! Lushsux, a famous australian street artist, is now a top-grossing artist in the NFT space. Mainly, this is due to his "strategic trolling" and provocative memes . Moreover, NFTs centered around popular memes like Rare Pepes, Charlie bit my finger, and Disapproving Kid, have all sold for hefty sums. Have you got a meme up your sleeve? Or an unparalleled sense of humour? Perhaps that's your best shot at selling an NFT.
Sell your NFTs by offering utility
NFTs are essentially an investment and that means the holders want benefits. A project's longevity and utility can make or break the collection. As a result, almost all top NFT collectibles come with membership benefits. At first, BAYC, for instance, offered members access to the Bathroom – a collaborative graffiti board where holders can paint anything. A plot of land in The Sandbox, a riverboat casino in Decentraland, and several NFT airdrops, are some of their other perks. 
Similarly, utility is the favourite buzzword of VeeFriends founder, Gary Vee. Certain holders get exclusive access to Gary, while other perks include lots of free NFTs. Another project, StonerCats , allows holders to watch the adult animated series starring Ashton Kutcher, Mila Kunis, and Jane Fonda, among others.
Top Collectibles CyberKongz offer governance tokens. Essentially, governance tokens give holders voting rights on the project's future development.
Sell experiences and Real Life Utility With NFTs
The utilities don't end with just virtual perks; many projects also offer real-world benefits. BAYC recently wrapped up its first annual Ape Fest complete with merch drop and a yacht party. Meanwhile, the Wealthy Penguin Island Club gives members access to a real-life island and a digital nomad networking hub. 
However, experiences are not the only utility you could offer.  For example, WiV Tech link NFTs to wine bottles. Recently, this led them to launch the Bored Wine Company, where BAYC members get an opportunity to invest in real-world fine wine bottles. Similarly, Metacask and Barrel Fi both release NFTs that represent a bottle of whiskey! The latter even offers holders voting rights on the aging of the bourbon.
Finally, a real estate company, Hypomo, launched a platform linking NFTs to real-life real estate! This was already attempted by someone in germany last year to no avail. However, maybe you will be the first person to succesfully sell their house as an NFT!
NFT Marketing starts with originality
Reading about all these amazing collections and their various benefits may get you thinking: why not just pick an existing top NFT collection, make slight changes, and then sell it under a new name? Think again! Trust us – you are not the first to think of this. In fact, copycat collections are rife including; SolPunks, SolApes, Metal Clad Punks, and much much more! 
Despite the fact collections like 'Fast Food Punks' and 'Bored Mummy Waking Up' have the popular "Bored" and "Punk" tags, the numbers clearly show these collections never perform as well as the originals. While CryptoPunks is second on the list of top collections by all-time sales volume, FastFood Punks is not even among the top 500 collections on DappRadar (at the time of writing). Similarly, while BAYC has amassed 206.4K ETH in OpenSea trading volume, 'Bored Mummy Waking Up' has managed just the figure's just 3.3K ETH. 
Admittedly, being a copycat can still be lucrative. But remember: The key is to come up with an NFT idea that's unique – not a rip-off of an existing top collection. If you think the buyers can't see through a rip-off, you're only fooling yourself. 
NFT Marketing: The dos and don'ts
Beautiful NFT art doesn't matter if you cannot sell it.  The secret to success? Valuing your customers is paramount. There are several things you can do to ensure a buyer sees your NFT as a safe investment.

Firstly, self-doxxing really adds credibility to your project. While a lot of people in the NFT industry prefer to stay anonymous, it's not particularly enticing. For example, just look at what happened with the Raccoon Secret Society! Letting your buyer know your name and your professional background can really raise a project's profile.
Next, an attractive and responsive website packed full of information is also important. Make sure your FAQ answers all the questions buyers may have. Then, back it all up with a super solid Roadmap. Put simply, a roadmap is a plan for the future – something every investor is looking for. To illustrate, BAYC had an excellent roadmap in place and is now already working through their second. 
Lastly, consider how much power you are willing to give to your community. Perhaps you want to start a DAO. Another great option for engaging your audience includes transferring a percentage of profits to a community wallet. It's also possible to offer portion of secondary sales or voting rights to your active holders.
A good example is The Humanoids NFT collection. They already dedicated 15 ETH to their community wallet. Additionally, CryptoDads also has an excellent roadmap and a dedicated community wallet. Here, the funds are completely controlled by the community. 
How To promote your NFTs
Imagine you have the perfect NFTs, a website, utility, and even a roadmap.  Before you can sell NFTs,  you have to promote them. Fortunately, there are tons of methods. Here are the steps to promote your NFTs like a pro:
Social Media is your Friend
Like any business, having every social media account is very important. Yes, your NFTs should have an instagram facebook, twitter, pinterest and more. Also, it's pretty important to link all of your social media profiles on your website, if you want mainstream audiences to take notice. Moreover, joining NFT specific groups on these social media sites will massively raise your engagement in the community. Hey – you might even make some new friends!
However, the NFT community mostly hang out in Discord, Twitter, ClubHouse and Telegram. Not unlike Clubhouse, twitter spaces are also fantastic for speaking in real-time to the community. Often, NFT influencers and artists will hold sessions you can listen in on, and even request to speak in! This is a great way to promote your collection to the people that care. 
Find People or Press with More Influence Than You
Ask people to review you! There are countless NFT influencers, crypto bloggers and even NFT-friendly celebrities that might be happy to promote your collection for either a fee or something in return.  Think of Paris Hilton or Elijah Wood touting YOUR NFT! That's how you sell an NFT.
Other paid ways include hiring dicord and reddit shillers. Do mind who you hire though, as unsolicitated DMs are frowned upon and many have grown tired of the relentless shill culture.
Without spending, you can also receive free press.  Many crypto media companies welcome press releases and might even run your story for free! Obviously, at NFTevening we receive a lot of news that way and you can always try your luck with sending them to us yourselves. Additionally, don't forget to add your event to our NFTevening calendar – for free!
Feeling a little shady? We won't tell (probably)
The last, and perhaps the least ethical method: Guerilla marketing. It's easy to send an NFT to a famous and doxxed wallet. Blockchain transparency means everyone will be able to see your NFT, thereby giving you free promotion. However, these intrusive NFTs no longer appear via OpenSea. Plus, Vitalik Buterin has famously been against it, so we certainly don't recommend it.
Types of minting processes and ways to sell NFT Art
Now, you have to choose a minting method. Most projects hold a pre-sale for early backers before the public mint.
So, how do you make sure of fair distribution, and ensure it doesn't end up with a few crypto whales? Actually, there are a couple of methods.
NFT Mint passes and Whitelists
Firstly, there mint passes.  Mint passes are a seperate NFT, or digital ticket, that allow the owner into the sale. These are usually created with a short supply to limit the amount of people with access to the sale. Plus, this staggers the transactions, meaning no gas fee hike like we witnessed with some other launches – namely Stoner Cats.

Another great method is to create a whitelist so only a select number of people have access to the pre-sale.If you are going the whitelist route, you have to decide the criteria for choosing who makes it. Some projects give them randomly to followers who like and share their posts. Another method asks community members to get to level 4 in their Discord server. Actually, this can be a great method as it forces your potential buyers to interract with each other. Plus, it keeps your community active too.
Some others, like Mekaverse, did not have a whitelist or a pre-sale. In fact, Neo Tokyo Identities did not hold a pre-sale at all. Actually, only people on the whitelist were allowed to mint. Plus, to get on to the extremely exclusive whitelist, people had to solve a series of puzzles and riddles. 
To Reveal or Not to Reveal?
You can also hold a reveal prior to launch to let people know what they will be buying. However, this is risky. Several projects, including The Iconics and Raccoon Secret Society, used a reveal to trap their buyers into rugpulls. In some cases, like the MekaVerse, the final artworks turned out to be disappointing or too similar. Although it creates a buzz, these days, people are increasingly becoming wary of reveals. Marketing your NFT is usually easier if you under-promise and over-deliver.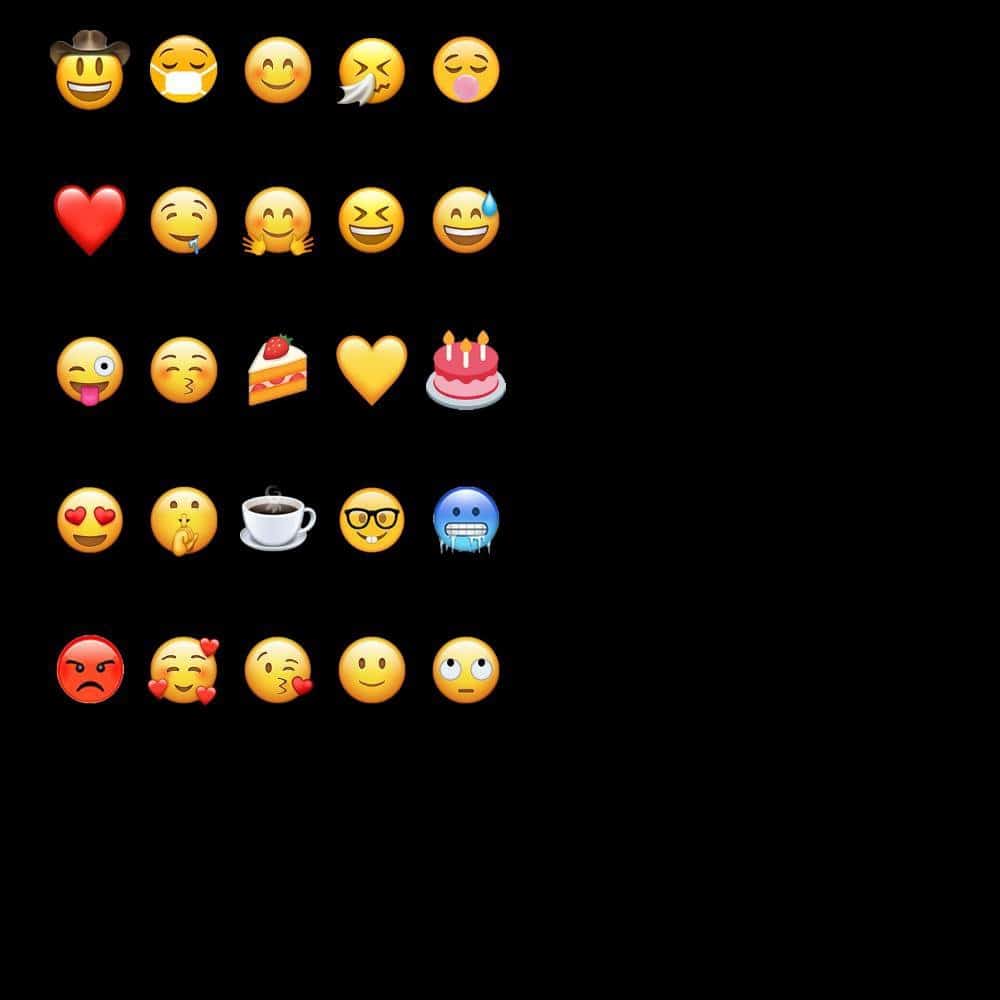 Once all the planning for your minting is done and dusted, it's time to create your NFTs. For this, you'll need some cryptocurrency and a crypto wallet which you connect to your NFT marketplace of choice. Then, you can create the NFT by uploading the file and adding all the details such as name, description, properties, and more. For a more in-depth look into creating NFTs, you can check our detailed guide on how to create NFT art.
How To Sell NFT Art on the right marketplace
There are many marketplaces but each of them have a specific benefit. Music NFTs, particularly from unsigned acts, sell better on music-focused marketplaces like Catalog or Async Music. Then, obviously, OneOf  is the first choice of any artist with a big folllowing. NFT marketing is much easier if you have a specific marketplace for it.
Similarly, curated marketplaces such as SuperRare or Foundation are best for 1/1 artworks. While the former boasts of artists like Hackatao and FEWOCiOUS, the latter hosts works by Shawna X, Nicolas Sassoon, and Pussy Riot. Actually, these marketplaces are great for talented unknown artists too. FEWOCiOUS grew his whole career from SuperRare drops at first! 
On the other hand, works of celebrities or mainstream stars sell best on Nifty Gateway. Paris Hilton, Steve Aoki, Eminem, and Calvin Harris are some of the celebrities who have dropped their NFTs on the platform. If you already have a following, maybe consider dropping your work there. These platforms are so exclusive, you may not need to try as hard with your NFT marketing!
How To Make an NFT listing
Once you create your NFT, it will show up on your profile. If you are using Rarible, you have the option to mint it while creating the NFT itself. Otherwise, here are the steps to sell your NFT art and collectibles on OpenSea (the process slightly varies from marketplace to marketplace):
Choose the NFT you want to sell from your Profile and click "Sell" on the top right.

On the listing page that opens up, you can select the type of sale and price. You can either sell it for a fixed price or set up an auction. You can also reserve it for a particular buyer.

Select the duration of the sale.

If this is your first sale on the platform, you have to initialise your wallet.

Confirm your sale and tada! Your first NFT is up for sale!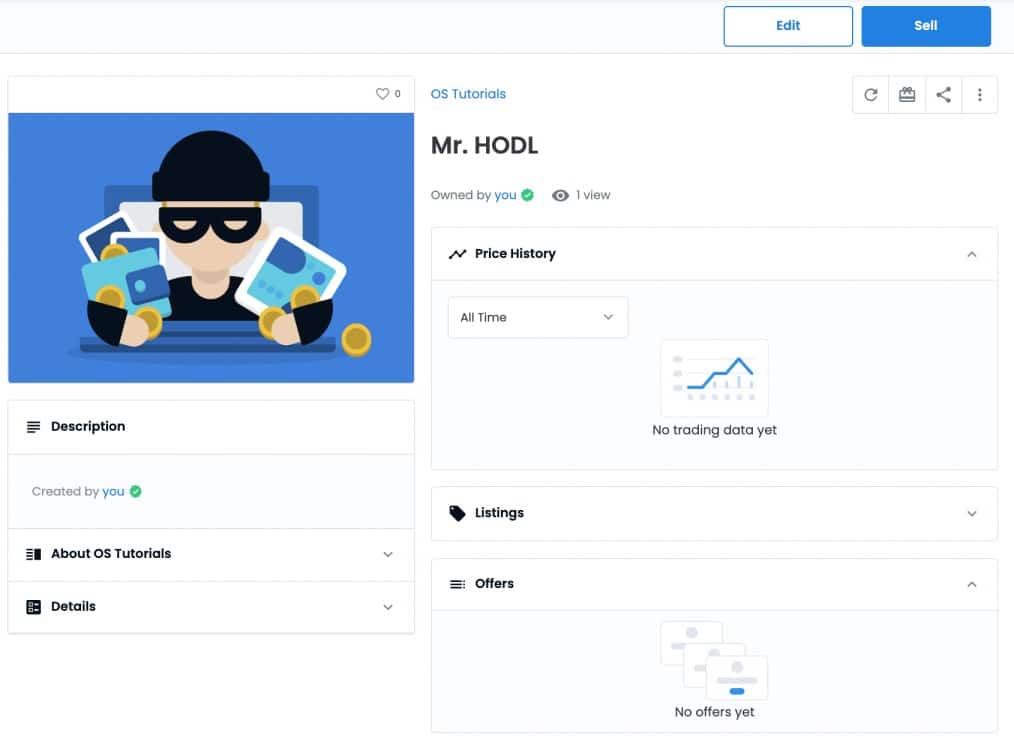 How To Sell More: Marketing your NFTs post-mint
Unfortunately, it's not over after listing. To add true value to your NFT, you must constantly promote to keep the community going. This will involve an NFT marketing campaign!
One way to do this is by collaborating with other collections to create unique experiences. Galaxy Fight Club, for example, has partnered with Cyberkongz, Iluvium, Animetas, Wicked Craniums, and more, to allow players to use these characters to fight in the game. You can also release cross over collections. Just check out NFT artist Sabet, who released cross-over NFTs with BAYC.
Gary Vee, on the other hand, has taken a unique approach with his VeeFriends Pre-Launch Program (PLP). The program gives new projects access to Gary Vee's social media followers as well as VF holders in exchange for 555 of their tokens. These tokens are then airdropped to VF holders. 
Partners beyond the NFT scene
However, your partnerships don't have to be with NFT companies alone. NFT marketing can involve web2 or real-life brands too! For example, Wicked Craniums collaborated with Skullcandy to release 25 limited edition headphones for cranium holders. Another option is to partner with various charitable organizations, which communities move to increasingly. Actually,  Craniums also released a new collection with Sandclock Org for charity.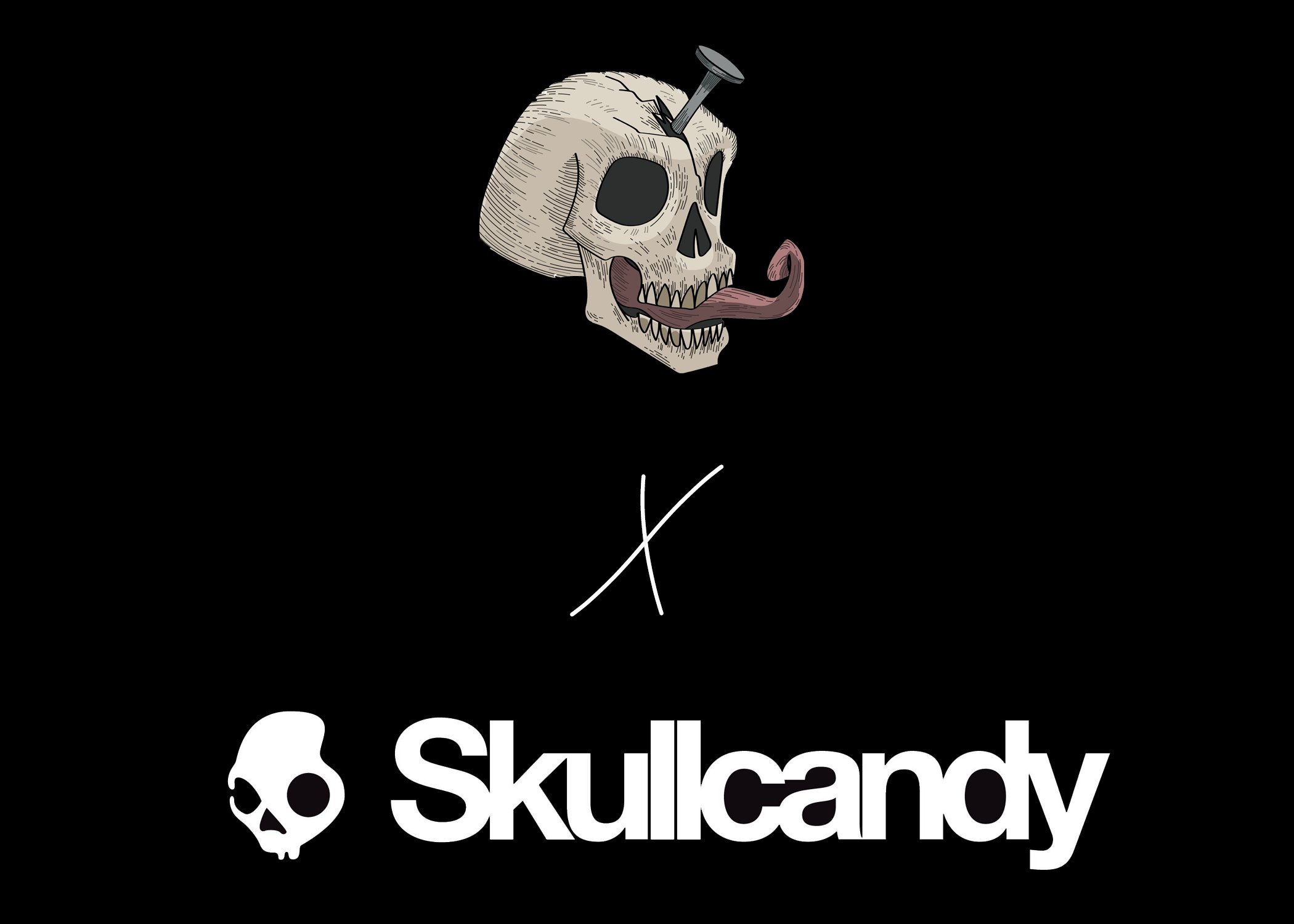 Furthermore, you can license already famous characters to release NFTs, which is likely to attract more buyers. This is a fantastic method of NFT marketing. Some examples of this are VeVe's Disney collection and the Doctor Who NFT packs. But, of course, you will have to spend a considerable amount of money to get the license.
Ultimately, there are plenty of ways to create and sell your NFT art, collectibles, and more. However, your NFT marketing success depends on what NFTs you create and how you sell them. Additionally, as the market continues to grow, it's early movers that will reap the most benefits. So, get on your thinking cap and prepare yourself. How will you sell your first NFT and master marketing?
---
All investment/financial opinions expressed by NFTevening.com are not recommendations.
This article is educational material.
As always, make your own research prior to making any kind of investment.